On the cusp of the new year, New Year Blessings.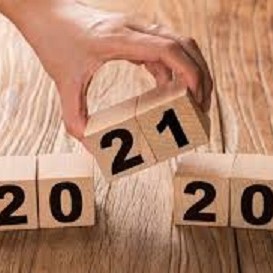 The liturgy for the Solemnity of Mary, Mother of Jesus, begins with the Blessing from the Book of Numbers. Paul to the Galatians reveals that God sent Jesus as his blessing – and we are all heirs of that Blessing.  May this be the spirit with our New Year greeting.
 And, with the pandemic still rampant in so many countries, may that Blessing include courage and generosity.
As we enter a new year may we bless it with peace by the way we live.
25 DECEMBER
"The people who walked in darkness has seen a great light; on those who live in a land of deep shadow a light has shone." Is. 9,1
CHRISTMAS BLESSINGS  ONE AND ALL!
In December………
9 December, 1954
Profession of the first Peruvian MSC Sisters in Lima, Peru.
                  ADVENT
                        29 November  –  24 December 
    Come, Lord of Life,
                   our freedom
                                and joy……..
Celebrating 90…….
10 November 
Today Sr Floriane Melinz celebrates her 90th birthday!
With easing of pandemic-induced restrictions Floriane is able to welcome two family members to join her in thanksgiving and celebration.
Community gatherings and celebrations are awaited ….
Congratulations Floriane!
Some significant November Days 2020
12 November, 1969
Father Eugene J. Cuskelly is elected Superior General of the MSCs (1969-1981).
He is the author of Jules Chevalier Man With a Mission, and today he is well appreciated for his response to Vatican II for all congregations to return to their roots and charism. He re-discovered the person of Jules Chevalier for the Chevalier Family and, with his council, introduced the now globally-used-expression "Spirituality of the Heart".
19 November, 2016
John Ribat MSC, Archbishop of Port Moresby, named a Cardinal. Cardinal Ribat is well known to our Sisters in PNG.
20 November, 1920
The first four MSC Sisters depart Germany for China! Years later, one of those four missionaries, Sr Solina lived in our communities in Melbourne and enjoyed sharing her Chinese recipes.
September 9th
Again, during Melbourne's lockdown Sr Margaret Sanders reached a milestone, reaching her 90th Birthday! Gift of a dwarf pink flowering gum tree will enhance her garden and bring her joy each time a new leaf or flower appears. Congratulations Margaret and may every blessing be yours! Rejoicing with you with gratitude for your life amongst us.
In September….
1 September, 1899
First 8 candidates of the MSC Sisters are received as postulants in Hiltrup.
14 September, 1902
Departure of the first seven MSC Sisters from Hiltrup for New Pomerania, New Britain, Papua New Guinea.
24 September, 1881
The MSC novices of Father Piperon, who arrived in the Netherlands, November 1880, after having been expulsed from France, make their first profession. Among them is Hubert Linckens, who will later become the historical founder of the MSC Sisters.
A call from the Catholic Archdiocese of Melbourne and the Victorian Council of Churches:
Time Out for a Suffering World
Monday 31st August at 7pm
As the last light of the last day of winter fades, stand in your front garden and spend some time in silence, perhaps light a candle,
to remember all those who have lost their lives to the Coronavirus
or to violence. Then, as the first night of spring begins, look to the future with prayer and hope. Let us move from the cold and the dark into warmth and light together.
We join in this prayer with candles lit.
The COVID-19 pandemic is impacting the mental health of many members of our parishes, schools and communities. In fact, most of us will experience a mental health problem at some point over the course of our lives. Understanding mental health will help us to be aware of those who need our support. Our parishes, organisations and communities can be places of acceptance care and healing, not places of rejection, judgment or stigma.
In the Social Justice Statement To Live Life to the Full: Mental health in Australia today, the Bishops welcome the deinstitutionalisation of mental health care in Australia. However, without adequately funded community mental health services, there is a gap in the system through which people continue to fall. Social determinants including poverty, living conditions, and personal security are significant contributors to mental ill-health. The Statement highlights the experience of First Nations people and communities, asylum seekers and refugees, people who are homeless and those who are in prison.
The Bishops observe that "our society tends to draw away from, or to push away, those who confront us with our frailties and limitations" which is "completely at odds with the story of Jesus" who "takes on the frailty of the human condition" and "draws near to those who are sick or who have disabilities, those who are marginalized or despised". People living with mental ill-health are part of the Body of Christ – 'us' and not 'them' – and share equally in Jesus' promise of the fullness of life (Jn 10:10).
The Bishops invite us all to reject stigmatisation, to work for the transformation of social determinants of mental ill-health, and to call for policies and service provision that meets the needs of the poorest and most marginalised members of our community.
Celebrating 90 during Covid- 19
August 14th
A home-bound but very busy and enjoyable 90th Birthday was celebrated by Sr Benedict Cooke today.
So many cards to open, phone calls to rejoice in and then a birthday cake made it one to savour and enjoy in the days to come.
Congratulations and Blessings Benedict!
Remembering………….
Srs Anna, Agnes, Angela, Agatha and Sophia……and each of Baining Martyrs
…the recalling of tragic events…is not primarily for the purpose of lamenting 'A Terrible day in our History' rather the purpose…is to challenge us all to choose, in the present, always and everywhere those ways of being and acting which will build a better future in our society…to enter fully into our human condition, following the footsteps of Jesus, who came among us as the word of God's love sharing fully and totally, in the humblest way our human condition…He poured out , in love, his life's blood for each and every one of us human beings…which led to the miracle of the resurrection, new life…It is life to the full!…This is what we are ultimately called to witness to in our lives…the 'madness' of love
                …It is good to draw inspiration from the lives of those who have gone before us, but it is of little value to simply extol their virtues, if this remembrance does not lead to a change in the quality of our own lives here and now, especially our relationships with others.
                                                (Centenary of "Martyrdom" at St. Paul's 1904-2004 pp. 157-158)
3 August, 1899
First community of MSC Sisters is established in Hiltrup, Germany: two Sisters of Divine Providence and one MSC candidate. Sister Servatia, one of the Divine Providence Sisters, is appointed first Superior General of the MSC Sisters, Hiltrup.
5 August, 1982
MSC Sisters open a Novitiate in Bangalore, India.
13 August, 1904
The Baining Martyrs: Father M. Rascher, together with three MSC confreres, a Trappist Brother, five MSC Sisters and seven Catholic Bainings, are killed in the Baining Mountains, East New Britain, PNG. 
MSC Sisters, all in their 20's, were: Sr Anna, Sr Agnes, Sr Agatha, Sr Sophia, Sr Angela.
15 August, 1945
MSC Sisters in PNG are released from Ramale Camp, New Britain.
A much loved member of our Congregation who maintained connections with our Australian community after she returned to Germany, having lived here and worked among us for thirty years died on July 17th in Hiltrup, Germany.
She was a very creative person who developed her skills as a seamstress and artist at Mary's Mount in Melbourne. She painted, drew and created artistic silhouettes. A highlight of her artistic work was the creation of the design for the stained glass windows of Sacred Heart Hospital in Melbourne which were later transferred to St Joseph's Tower, Aged Care Facility in Kew..
Sr Theonita continued to correspond with Sisters in Australia and spoke Engish whenever possible.
"Community life was very important for Sister Theonita and she always was eager to engage in conversation. Her faith was the foundation for her positive attitude to life. In her words, it was the faith in "the dear God who makes no mistakes".

We thank Sister Theonita for her life witness in our congregation and entrust her to the infinite love of God."
– From Letter to Sisters, Sr Mechthild Schnieder, MSC
17 July 2020
In July….
7 July, 1945
The death of Peter To Rot, Martyr and Catechist in PNG. He was beatified, 17 December, 1995.

17 July, 1874
The church in Issoudun is erected as a Minor Basilica: the Basilica of Our Lady of the Sacred Heart.

19 July, 1947
The first missionary group of MSC Sisters leave Germany to begin a mission in Peru.
21 July, 1896
Father H. Linckens, MSC, is appointed Provincial of the newly-erected German MSC Province.

21 July, 1982
Father Eugene Cuskelly, MSC, former Superior General, is ordained auxiliary bishop of Brisbane, in Australia.




Feast of the Sacred Heart June 19


Eucharist with Fr Phil Malone, MSC followed by Lunch - physical distancing
MSC Sisters during Covid 19

Over these months MSC Sisters worldwide have walked with their sisters and brothers in any way possible given their particular local circumstances. In a number of countries Sisters have made hundreds of face masks, provided food parcels for the poor and assisted with health services and medications.  Some were involved in working with authorities to educate in regard to health issues; in situations where there are suffering people unable to access health care, a medical service centre was re-opened.  Others have delivered parish newsletters to the letterboxes of those who do not have access to internet, provided a listening ear over social media, offered some accommodation to cash poor students and made donations to centres in an effort to assist in relieving suffering of those seriously affected, e.g. asylum seekers. There has been an online course for grassroots social organizations on the Synod Document "Querida Amazonia," And there continues to be prayer for these people, our people.
Pope Francis is inviting communities across the world to join him in celebrating Laudato Si' Week from May 16-24 this year. 24th May 2015 was the date of the Encyclical.
"I urgently appeal, then, for a new dialogue about how we are shaping the future of our planet. We need a conversation which includes everyone, since the environmental challenge we are undergoing, and its human roots, concern and affect us all.I urgently appeal, then, for a new dialogue about how we are shaping the future of our planet. We need a conversation which includes everyone, since the environmental challenge we are undergoing, and its human roots, concern and affect us all." 
– Pope Francis, LS:14
Laudato Si' Week is sponsored by the Dicastery for Promoting Integral Human Development and is meant to encourage Catholic communities to take bolder actions for creation during the week-long initiative.
The fifth anniversary of Laudato si' coincides with important events in the race to find solutions to the environmental crisis.
This year is the deadline for countries to announce their plans to meet the goals of the Paris climate agreement.
The year will also see the UN's conference on biodiversity, in which humanity will have the opportunity to set meaningful targets to protect the places and species that sustain all life.
.
3 May 1928
Mother Liboria Loeper, Provincial of the American Province MSC Sisters, arrived in Sydney to begin an Australian foundation that would be of support to the established Mission in Papua New Guinea. 
6 May, 1888
In Randwick, Australia, the church built by Father Michael Tierney, is dedicated to Our Lady of the Sacred Heart. Today, it is the National Shrine of Our Lady of the Sacred Heart in Australia.
21 May 1928.
At Station Pier, Melbourne, she welcomed Srs Eulalia, Aquilina, Maurilia, Zaccharia, and Margareta. Their first destination was Rupertswood, Sunbury where they provided practical support to the Salesians. 
.31 May, 1865
The feast of Our Lady of the Sacred Heart is publicly celebrated for the first time.
 SISTER GOTTFRIEDA KLAAS MSC  RIP
MSC Sisters, Fathers, Brothers and Friends, especially those who have grown up in India or have lived there, will appreciate that the end of an era has been reached with the death on Monday night of Sister Gottfrieda Klaas msc.
Then, last night, amid the heavy personal distancing restrictions currently in force in India, her Requiem Mass was celebrated in the famous Infant Jesus Church at Vivekanagar, Bangalore, next door to which is the Convent (Sneha Bhavan – the House of Love) that was effectively founded by Sister Gottfrieda more than forty years ago in the middle of what was then a large conglomeration of slums. In the live-streamed Mass last night, a surprising number of concelebrants and mourners gathered to commend Sister Gottfrieda's soul to God, to honour her mortal remains and above all, to celebrate and thank God for her very long life's achievements.
At 94 years of age she had lived 67 years of religious life as a Missionary Sister of the Most Sacred Heart of Jesus.
I first met Sister Gottfrieda in 1982 when I was asked by our Generalate to do a study of the advisability and utility (or otherwise) for the Missionaries of the Sacred Heart – male branch – to have a foundation in India. Sneha Bhavan was my base for 3 months, while I travelled around India investigating the possibilities. Ultimately, in the process of our coming into being and establishing our Congregation on a firm foundation in India, Sister Gottfrieda was a very knowledgeable and efficacious support. On my many return visits to India during the last 15 years I have never failed to visit the MSC Sisters and have watched as the debilitating stroke Sister suffered more than 10 years ago, wore down her commanding presence. In spite of her waning faculties, Sister always seemed to manage for me an acknowledging smile and a struggle to communicate, remnant from many years of collaboration. 
Sister Gottfrieda Klaas was born in 1926 at Wippingen in North-West Germany, close to its border with the Netherlands. She joined the Sisters of the Most Sacred Heart of Jesus at Hiltrup, Germany, at 24 years of age. Her spiritual formation had begun in a traditionally Catholic family, in her hometown and parish; then in a Congregation that had been founded only 50 years previously. Soon after her First Profession in 1953, she left as a missionary to Australia, where she lived and worked for 26 years. Sister acquired an Australian passport while working here.
In 1979 the relatively new Indian district of the MSC Sisters was slowly developing and one of the German pioneers, Sister Jacintha, a very experienced nun, who was guiding the young Indian aspirants, fell ill. Sister Gottfrieda arrived in a hurry from Australia with the intention of bringing Sister Jacintha back here for further treatment. However, Sister Gottfrieda was unable to realise this plan because Sister Jacintha rapidly got worse and died. I was told that it was a nightmare for the young pioneer Sisters: they felt they were left like sheep without a shepherd. Sister Gottfrieda, dynamic as she was then, felt the need and the urgency to stay on with the young Sisters. She so decided forthwith and in fact remained in India for the next 40 years. She worked tirelessly to give her congregation a solid foundation there. She refused to take holidays back in Germany for fear that she might not be able to get back into India because of its strict visa regulations.
Sister Gottfrieda spent most of her religious life far away from her family and native land, ministering in foreign countries for a total of 66 years. Throughout her life as an MSC Sister, Sister Gottfrieda displayed great commitment, patience and a strong faith. And I have witnessed her strength and endurance in the face of great physical disability, before she finally went to God two days ago. I have also witnessed the extraordinary care and affection shown her over so many years, especially by Sister Alis, as well as by all the other Sisters in the Sneha Bhavan Community.
As an Australian MSC and perhaps in some way  representing our Province, I would like to convey condolences to Sister Gottfrieda's surviving family members in Germany, several of whom I met over the years, as well as to the MSC Sisters in India, in Germany and here in Australia.
Sister Gottfrieda Klaas was an iconic Missionary Sister of the Most Sacred Heart. May she rest in peace.
Father Malcolm Fyfe msc
Vicar General Diocese of Darwin 



Sr Gottfrieda Klass MSC

13.9.26 - 27.4.2020

RIP
Today we were saddened to hear of the death of Sr Gottfrieda who shared our journey here in Australia for many years after migrating as a young woman religious from Germany.  She worked in healthcare and in 1979 went to India to be with Sr Jacinta and to bring her back to her homeland for health care. However, this was not to be. She stayed with Jacinta until she was laid to rest in Bangalore and remained with the Sisters supporting the new Indian foundation which was but two years' old. She died amidst her Sisters and is buried among the Indian people who became "her people."       
May Gottfrieda rest in peace and in the love of God, the source and inspiration of her life.
...........................




50th ANNIVERSARY EARTH DAY 22 April, 1970 - 22 April 2020
We MSC Sisters are called to be aware of our choices, our habits and our way of life.
Let us leave a clean and fruitful land to future generations


- from JPIC, MSC Sisters Generalate Sutri April 2020 - No.12
............................
In every word,
with every gesture,
by every art,
through every means
may you (we) be
a living gospel
for the life of the world.
 –  Jan Richardson, In the Sanctuary of Women: A Companion for reflection & Prayer.
Christ is Risen! Alleluia! Alleluia!
In the midst of the Coronavirus pandemic all churches have been and remain closed. But, the community of disciples are gathering in families and across networks in prayer, reflection and silence: a call to deeper faith, hope and love.  Like the early Christians gathered in small and home groups to celebrate the Lord's Supper so too we find new ways to ways to celebrate in this most unexpected of times. 
Let us rejoice and give thanks!
April 12
Pope Francis's homily focused on the Holy Women who prepared spices on Holy Saturday and the disciples whom the Lord sent to Galilee.
Holy Saturday, 11 April 2020
"After the Sabbath" (Mt 28:1), the women went to the tomb.  This is how the Gospel of this holy Vigil began: with the Sabbath.  It is the day of the Easter Triduum that we tend to neglect as we eagerly await the passage from Friday's cross to Easter Sunday's Alleluia.  This year however, we are experiencing, more than ever, the great silence of Holy Saturday.  We can imagine ourselves in the position of the women on that day.  They, like us, had before their eyes the drama of suffering, of an unexpected tragedy that happened all too suddenly.  They had seen death and it weighed on their hearts.  Pain was mixed with fear: would they suffer the same fate as the Master?  Then too there was fear about the future and all that would need to be rebuilt.  A painful memory, a hope cut short.  For them, as for us, it was the darkest hour.
Yet in this situation the women did not allow themselves to be paralyzed.  They did not give in to the gloom of sorrow and regret, they did not morosely close in on themselves, or flee from reality.  They were doing something simple yet extraordinary: preparing at home the spices to anoint the body of Jesus.  They did not stop loving; in the darkness of their hearts, they lit a flame of mercy.  Our Lady spent that Saturday, the day that would be dedicated to her, in prayer and hope.  She responded to sorrow with trust in the Lord.  Unbeknownst to these women, they were making preparations, in the darkness of that Sabbath, for "the dawn of the first day of the week", the day that would change history.  Jesus, like a seed buried in the ground, was about to make new life blossom in the world; and these women, by prayer and love, were helping to make that hope flower.  How many people, in these sad days, have done and are still doing what those women did, sowing seeds of hope!  With small gestures of care, affection and prayer.
At dawn the women went to the tomb.  There the angel says to them: "Do not be afraid. He is not here; for he has risen" (vv. 5-6).  They hear the words of life even as they stand before a tomb… And then they meet Jesus, the giver of all  hope, who confirms the message and says: "Do not be afraid" (v. 10).  Do not be afraid, do not yield to fear:  This is the message of hope.  It is addressed to us, today.  These are the words that God repeats to us this very night.
Tonight we acquire a fundamental right that can never be taken away from us: the right to hope.  It is a new and living hope that comes from God.  It is not mere optimism; it is not a pat on the back or an empty word of encouragement.  It is a gift from heaven, which we could not have earned on our own.  Over these weeks, we have kept repeating, "All will be well", clinging to the beauty of our humanity and allowing words of encouragement to rise up from our hearts.  But as the days go by and fears grow, even the boldest hope can dissipate.  Jesus' hope is different.  He plants in our hearts the conviction that God is able to make everything work unto good, because even from the grave he brings life.
The grave is the place where no one who enters ever leaves.  But Jesus emerged for us; he rose for us, to bring life where there was death, to begin a new story in the very place where a stone had been placed.  He, who rolled away the stone that sealed the entrance of the tomb, can also remove the stones in our hearts.  So, let us not give in to resignation; let us not place a stone before hope.  We can and must hope, because God is faithful.  He did not abandon us; he visited us and entered into our situations of pain, anguish and death.  His light dispelled the darkness of the tomb: today he wants that light to penetrate even to the darkest corners of our lives.  Dear sister, dear brother, even if in your heart you have buried hope, do not give up: God is greater.  Darkness and death do not have the last word.  Be strong, for with God nothing is lost!
Courage.  This is a word often spoken by Jesus in the Gospels.  Only once do others say it, to encourage a person in need: "Courage; rise, [Jesus] is calling you!" (Mk 10:49).  It is he, the Risen One, who raises us up from our neediness.  If, on your journey, you feel weak and frail, or fall, do not be afraid, God holds out a helping hand and says to you: "Courage!".  You might say, as did Don Abbondio (in Manzoni's novel), "Courage is not something you can give yourself" (I Promessi Sposi, XXV).  True, you cannot give it to yourself, but you can receive it as a gift.  All you have to do is open your heart in prayer and roll away, however slightly, that stone placed at the entrance to your heart so that Jesus' light can enter.  You only need to ask him: "Jesus, come to me amid my fears and tell me too: Courage!"  With you, Lord, we will be tested but not shaken.  And, whatever sadness may dwell in us, we will be strengthened in hope, since with you the cross leads to the resurrection, because you are with us in the darkness of our nights; you are certainty amid our uncertainties, the word that speaks in our silence, and nothing can ever rob us of the love you have for us.
This is the Easter message, a message of hope.  It contains a second part, the sending forth.  "Go and tell my brethren to go to Galilee" (Mt 28:10), Jesus says.  "He is going before you to Galilee" (v. 7), the angel says.  The Lord goes before us.  It is encouraging to know that he walks ahead of us in life and in death; he goes before us to Galilee, that is, to the place which for him and his disciples evoked the idea of daily life, family and work.  Jesus wants us to bring hope there, to our everyday life.  For the disciples, Galilee was also the place of remembrance, for it was the place where they were first called.  Returning to Galilee means remembering that we have been loved and called by God.  We need to resume the journey, reminding ourselves that we are born and reborn thanks to an invitation given gratuitously to us out of love.  This is always the point from which we can set out anew, especially in times of crisis and trial.
But there is more.  Galilee was the farthest region from where they were: from Jerusalem.  And not only geographically.  Galilee was also the farthest place from the sacredness of the Holy City.  It was an area where people of different religions lived: it was the "Galilee of the Gentiles" (Mt 4:15).  Jesus sends them there and asks them to start again from there.  What does this tell us?  That the message of hope should not be confined to our sacred places, but should be brought to everyone.  For everyone is in need of reassurance, and if we, who have touched "the Word of life" (1 Jn 1:1) do not give it, who will?  How beautiful it is to be Christians who offer consolation, who bear the burdens of others and who offer encouragement: messengers of life in a time of death!  In every Galilee, in every area of the human family to which we all belong and which is part of us – for we are all brothers and sisters – may we bring the song of life!  Let us silence the cries of death, no more wars!  May we stop the production and trade of weapons, since we need bread, not guns.  Let the abortion and killing of innocent lives end.  May the hearts of those who have enough be open to filling the empty hands of those who do not have the bare necessities.
Those women, in the end, "took hold" of Jesus' feet (Mt 28:9); feet that had travelled so far to meet us, to the point of entering and emerging from the tomb.  The women embraced the feet that had trampled death and opened the way of hope.  Today, as pilgrims in search of hope, we cling to you, Risen Jesus.  We turn our backs on death and open our hearts to you, for you are Life itself.
5 April 1925
Three MSC Sisters arrived in Vunapope (PNG) from Hiltrup, Germany, following                     World War 1.

 
6 April 1904
MSC Sisters mourn the death first Superior General, Sr Servatia Rath, Congregation of Sisters of Divine Providence.


MSC Sisters General Chapter
Sr Barbara Winkler, our General Superior, has advised that the 18th General Chapter to be held in Rome in June/July 2020 has been postponed until November 2020 due to the current worldwide Covid-19 pandemic.
Feast of the Annunciation:  our Foundation Day.
This year we mark 120 years of MSC Sisters'  mission with the People of God throughout the world and, like Mary, give thanks. We remember those suffering at this time and pray for blessing and healing. 
On 25th March 1900 Bishop Louis Couppe celebrated the first reception ceremony of our congregation with 11 postulants. This day, the feast of the Annunciation, became our Foundation Day as Missionary Sisters of the Sacred Heart.
On 25th March 1901, the First Profession ceremony of 10 MSC Sisters was celebrated in Hiltrup, Germany.
Also, on this day in 1977, MSC Sisters' Indian Mission was founded.
And, on 12th March 1965 the first two German MSC Sisters left Hiltrup, Germany, to establish a foundation in Korea. Arriving on March 24th, the following day, March 25th, 1965, became to the Foundation Day of the Korean Mission of MSC Sisters.

 
D
A community in PNG celebrating 120 years.
Images from Sr Rosemary Lavarabin MSC via Facebook page - with thanks.



From Liturgy of the Feast:
RESPONSORIAL PSALM                                       Ps. 40
R. Here I am, Lord; I come to do your will.
Owing to the Covid-19 virus pandemic the celebration of Jubilee of Religious Profession of Sr Anne Margaret Dalton (70 years) and Sr Erin Freney (50 years) scheduled for today has been postponed
In the context of the worldwide Covid-19 crisis we offer the following excerpt from Lynn Ungar's prayer "Pandemic"                                                                    as per March 22nd 2020 Day of Worldwide Solidarity and Prayer from UISG)
Pandemic
.……….. reach out with your heart.
Know that we are connected
in ways that are terrifying and beautiful.
(You could hardly deny it now.)
Know that our lives
are in one another's hands.
(Surely, that has become clear.)
Do not reach out your hands.
Reach out your heart.
Reach out your words.
Reach out all the tendrils
of compassion that move, invisibly,
where we cannot touch.
Promise this world your love –
for better or for worse,
in sickness and health,
so long as we all shall live.
                        -Lynn Ungar
A Third Reich injustice story:
Mother Electa, Superior General of the MSC Sisters, and the Procurator General, Sr M. Gerberga are arrested by the Gestapo in Hiltrup.  They are falsely accused of trafficking foreign currencies by Joseph Goebbels, Minister of the Propaganda of the German Reich. Mother Electa will be released from prison one year later on 18th March, 1936. 
Fr Hubert Linckens, MSC, who becomes historical founder of the MSC Sisters, is ordained at s'Hertogenbosch, Netherlands.

Today we honour St Joseph, own within our Congregation and beyond as model and patron of those who love the Sacred Heart of Jesus. The Scriptures and liturgy speak of Joseph as a wise and just man.



Chapter Members Gathering
 Following on from our Province Chapter we gathered to finalize our Australian Province Chapter Statement:
As we MSC Sisters of the Australian Province, move into the future                                                    we believe what is emerging, as God's desire for us at this time, is                                                  "to know Christ Jesus and the power of his resurrection" (Phil 3:10)..                                        In this spirit we walk together in love, trust and hope to be the Good News. 


Bushfires across Australia
As bushfires engulf our country we are mindful of all who are suffering great hardship at this time, those who have lost life, family, home and livelihood. Our hearts go out to all as well as those locally and internationally who have given of themselves to allieviate suffering and confront the ravaged land. We support all through our prayer, financial assistance and ministry expressed in so many different ways.
Our Lady Help of Christians, Patroness of Australia, pray for us all.
Welcoming the New Year 2020