MSC SISTERS GENERAL CONFERENCE  2019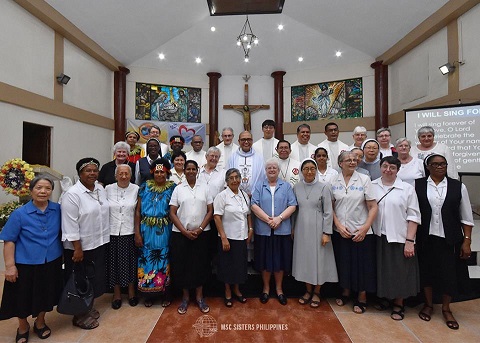 MSC Sisters are gathered in Manila for our 2019 General Conference with the theme:
Afire for God's Mission in Today's World 
"I came to bring fire on the earth, and how I wish it were already kindled." (Lk 12,49)

Sisters Mary Drum, Provincial Superior, and Maureen Smith are our Australian representatives.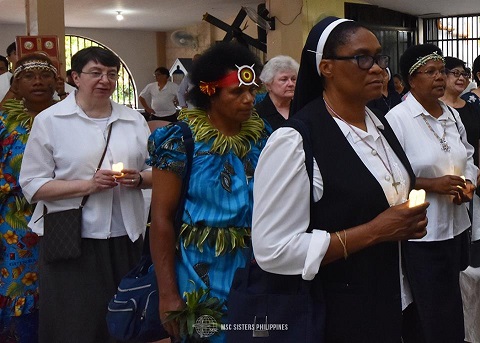 On 1st February 25 years of MSC Sisters presence and ministries in Manila and San Mateo was celebrated beginning with Eucharist
presided by Fr. Leonaro Cabrera, MSC (Philippine Provincial Superior), with the Chevalier Family in Metro Manila well represented.

It was fitting that Mary Drum who saw the beginning of the community in Manila addressed the gathering at the dinner.
Various cultural performances added to the celebration.

MSC Sisters join the reception ceremony of four young men entering the pre-novitiate MSC community at St Thomas' Blackburn.
…………………………………………………..
SPIRITUAL CARE and MENTAL HEALTH SCHOLARSHIP:                                                         
a collaborative project between
Stirling Theological College, a member college of the University of Divinity
and the Missionary Sisters of the Sacred Heart, (MSC Sisters)
Congratulations to Angela Sasso and Rachel Garofalo, the first recipients of this scholarship beginning in 2019.
As noted previously this scholarship honouring MSC Sisters' 90th Anniversary of Australian Province.